Jin is from South Korea, but she says she can feel at home anywhere. She is the daughter of two professional musicians, has already lived in Asia, North and South America and speaks several languages. In Berlin, as Director of Global Learning & Talent Development at BMG, she ensures that her colleagues get the education and support needed for them to move forward in their careers.
How long have you been working at Bertelsmann, and what did you do previously?
I'm from South Korea and moved to the U.S. when I was 17 to get a high school diploma. I then came to Germany to study, during which time I also spent a year in Argentina as an exchange student. My formative years were therefore heavily influenced by many different cultures. I joined BMG during my studies, initially as a student temp, and then after about a year I was taken on permanently.
What made you decide to join BMG?
Because I wanted to work in a creative industry. And, as the daughter of two professional musicians, music has always played an important role for me and is an area in which I always feel very comfortable. Working in an international environment is also something I want, it being a key part of my own identity.
How would you describe your job to your grandmother?
For people to do their job really well, they need certain skills, knowledge and experience. So, I help my colleagues gain the kind of skills and knowledge they need to develop their careers.
What excites you about your work?
The variety of tasks I have, the issues I tackle, and the people I interact with, ranging from trainees to CEOs, from creative departments through to finance departments, and from Australia to the United States. Also, the job I have in Learning & Talent Development didn't exist previously, so I get to try out a lot of new things.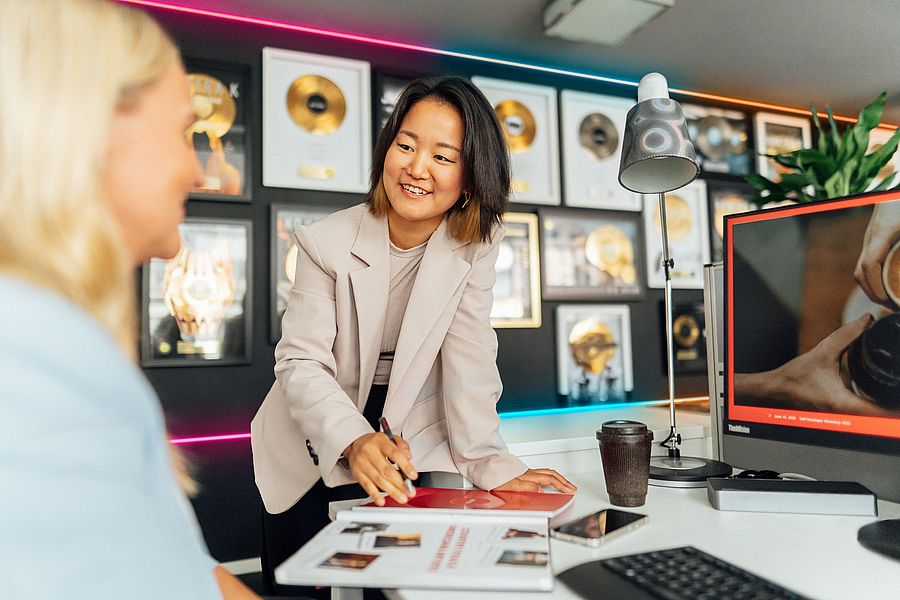 "Also, the job I have in Learning & Talent Development didn't exist previously, so I get to try out a lot of new things."
Have you ever encountered a fork in the road on your career journey? Which path did you choose?
About three years ago, I was told by my now boss that someone at BMG was needed for Learning & Talent Development and that she thought I had what it took to fill the role. At the same time, the position of HR Business Partner for Central Europe became vacant. I was familiar with this position through my previous work, I knew the people and had a good idea of the tasks involved. Choosing between these two positions was up to me. I was given two weeks to think about it and I took the time to do a lot of research. I opted for the brand new position, and it was one of the best decisions I've ever made.
What is your greatest strength?
I used to ask myself the same question during my student days, and realized that breadth is as much a strength as depth. I've tried 20 sports, I play many instruments, I enjoy reading about everything from coding to history, and I feel as if I've completed seven degree programs. That is my strength: I am interested in practically everything and can engage with anyone about anything. I am also learning at least nine different languages. I'm fluent in four of them and have a good basic understanding of the rest. So, my strength lies in the range of my interests – and that new interests are being added every day.
Entrepreneurship and creativity are at the core of Bertelsmann's values. What meaning do they have for you?
Entrepreneurship is empowerment. I may, I can, I must think entrepreneurially. I then take responsibility for how my decisions affect the company. I also have the freedom to do what I think is right in an entrepreneurial way. Creativity is my soul. Many different things fascinate and interest me. But creativity alone accomplishes nothing. Only in combination with entrepreneurial thinking can something new emerge.
What do you think makes a good team player?
Good team players have the courage to voice their opinions and the composure to accept the opinions of others. A team benefits from the variety of experience and opinions it can bring together – but only when each and every team member is willing to reflect on their own opinions and, when necessary, change them.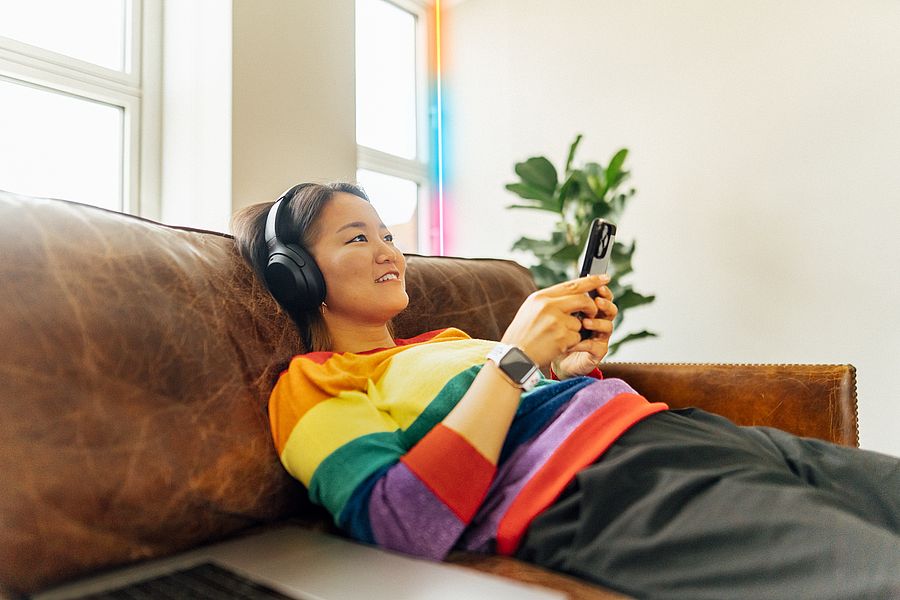 "So, my strength lies in the range of my interests – and that new interests are being added every day."
What has been your most unusual mobile work location so far?
I spent two weeks working in Korea in 2021. When the first lockdown happened in 2020, everyone thought that the pandemic would be over relatively quickly. A year later, when it became clear that it would be with us for a while, I decided to visit my family, whom I had not seen for two and a half years. This meant that I had to go into strict quarantine for two weeks, during which I was able to work from Korea.
What does flexible working mean for you?
It's great for me as an expat as it enables me to visit my family and work at the same time. It also means being able to work at BMG in Los Angeles for four weeks if I'm needed there. The U.S. is our largest location, but we of course run a lot from our headquarters in Berlin. Seeing what things are like from the other side has really helped me. I'm now able to much better assess what my colleagues there really need.
Who or what inspires you?
My mother. She is a pianist, but then in her mid-40s decided to study again. She earned a master's degree in psychology, did research at various institutes, and now lives a second life as a therapist for couples. I admire her for that, and can have great discussions with her about my work, for example, on personality diagnostics.
What is important to you in developing your career?
The word career means different things to different people. For some it is the freedom to build and create something, for others it is more about responsibility. And there are those for whom a career means a specific title or the influence they can exert from a particular position. What matters is that I, and everyone else, get to decide the direction of the journey. I have the power to create my own career.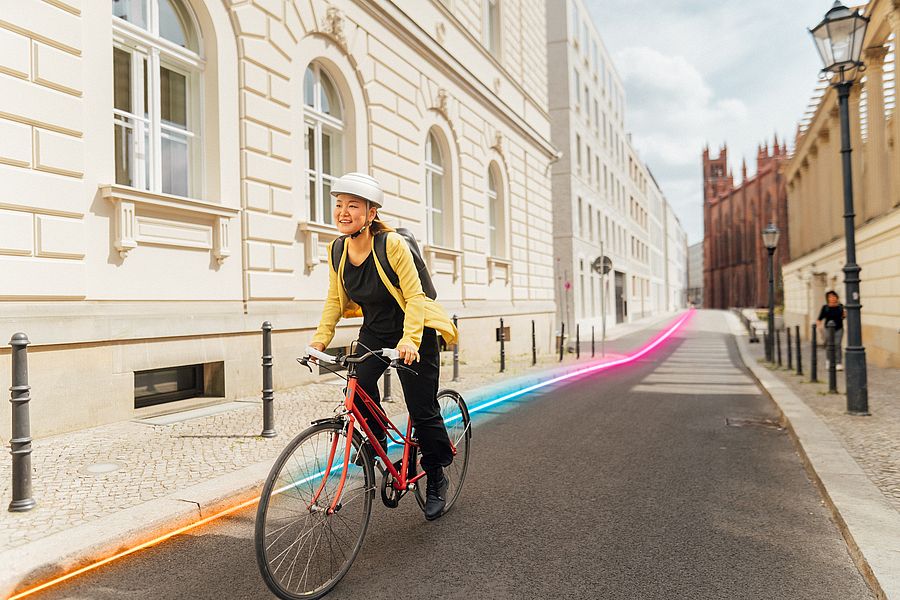 "I have the power to create my own career."
What skills will be important to you personally in the future, and how do you plan to develop and expand them?
To get better at conducting conversations and mediation, I am toying with the idea of taking further training to become a coach or mediator. Giving good feedback and resolving conflicts is hugely important in my role. Data analysis is another issue. In HR, too, we have more data than ever before. Using this data responsibly and gaining valuable insight from it is something I am keen to develop. Inclusive leadership is also important to me. Inclusion is becoming essential for companies, and we are training our managers accordingly. I'm delighted to be able to support and shape this learning process at BMG.