As Senior Director Learning Culture and Transformation, Dörte is responsible for transforming the Bertelsmann learning culture. Along her career journey, she has become fluent in Swedish, while in Stockholm and other places, and trained as a fitness trainer, out of passion rather than because she wanted to work in this field. Dörte's career headline could be: "If it brings about positive change, do it".
What did you do before you joined Bertelsmann?
After graduating, I joined the accounting department of one of the Big Four professional services firms. I soon got the opportunity to work for the company in Sweden. It was there that I acquired skills in change management. After seven years in consulting and almost five years abroad, I wanted something new and went to Berlin, where I initially worked for a start-up. About a year later, I started at Zalando, where I set up the internal communications for the operations department. One day, a friend who worked at Bertelsmann called me and said there was the perfect job for me there. I wasn't really interested in changing jobs, but I took a closer look at the tasks and then received a job offer from Bertelsmann to manage a change project.
So although you didn't actually apply for the job, you still actively opted for Bertelsmann?
Absolutely. I didn't really know what to expect, but the project itself turned out to be exactly what a change manager dreams of. I'm someone who prefers to take a leap into the unknown than miss out on a once-in-a-lifetime opportunity. And I've not regretted it.
How did you deal with the East Westphalia location aspect?
The option of working from home one day a week was already available long before the pandemic. I got a flat in Gütersloh and took the train to East Westphalia on Mondays and back to Berlin on Thursdays. I then worked from home on Fridays. I commuted like this for one and a half years. Then, with very good prospects at Bertelsmann's Corporate Center, I opted to relocate to East Westphalia – to Bielefeld. Then during the pandemic, with even more options for flexible working, I moved to Hamburg because I love the city.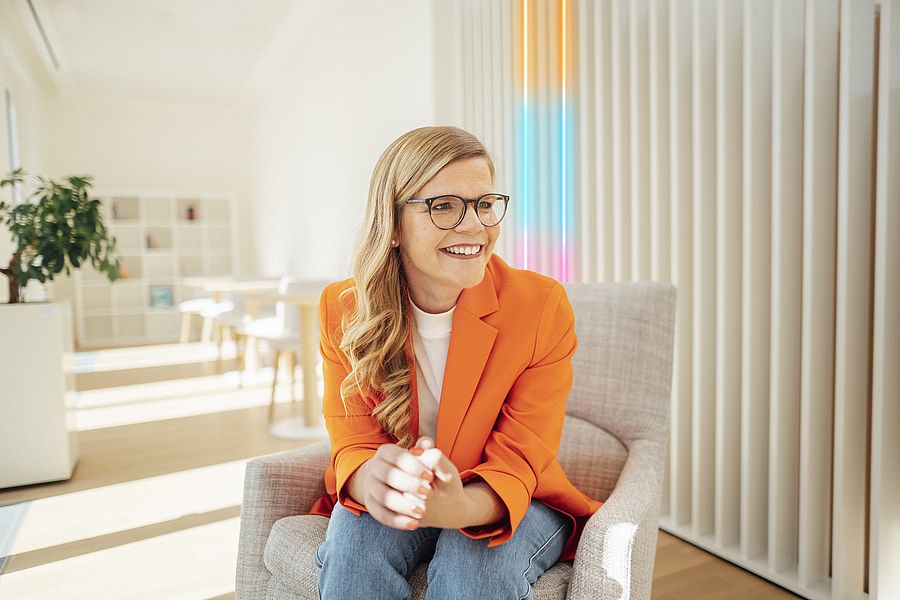 "I am creating the structures and conditions in the company needed to enable lifelong learning."
Did you ever think you would one day have the job you have now?
I never expected to be a Senior Director of Learning Culture and Transformation at Bertelsmann. I studied international business administration majoring in strategic management and finance and was initially going in a different direction. But I'm just a curious person and am willing to take on tasks whose coordinates are not fully known. The only thing I planned in my career was my first year in Sweden, where I did my master's degree. The rest just sort of fell into place.
How would you describe your job to your grandmother?
I help people at Bertelsmann to identify which skills they need to develop for the benefit of the company and for themselves, and why it is important to continuously develop skills. And I am creating the structures and conditions in the company needed to enable lifelong learning.
What makes your job exciting?
For one thing, my tasks are highly varied. They include everything from operational details to strategic solutions. No two days are the same – and planning for what's coming next is not always possible. The creativity needed to find solutions also makes my job exciting. My tasks are about corporate culture. This is something intangible, so you need to constantly be coming up with new ideas to develop it.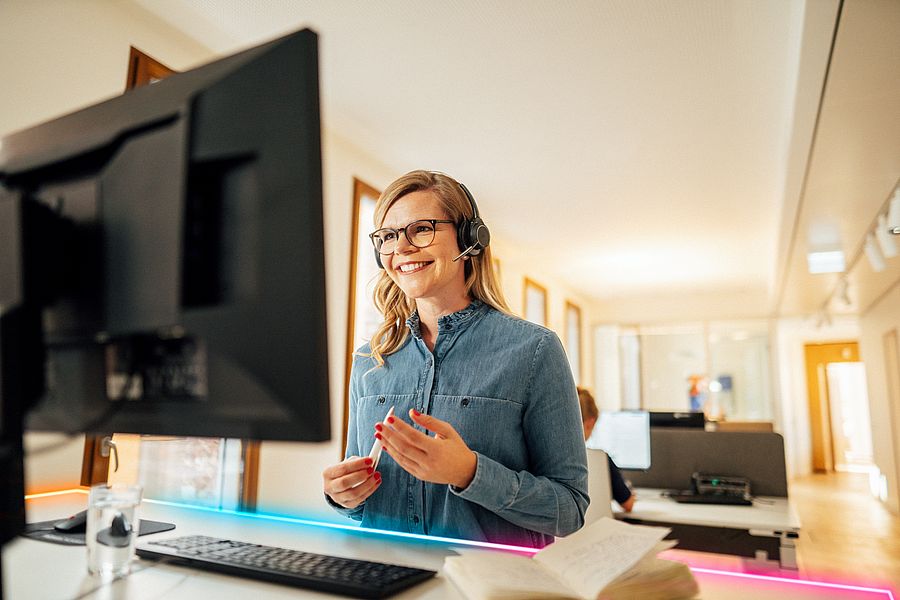 "It's about developing ideas and putting them into practice, and occasionally taking paths that no one has taken before."
What is your greatest strength?
The ability to inspire and overcome obstacles. Not being hesitant about taking on challenges, but instead saying: we can do this, let's make it work.
Entrepreneurship and creativity are at the core of Bertelsmann's values. What meaning do they have for you?
For me, entrepreneurship means being able to take responsibility for a topic and independently driving it forward. It's about developing ideas and putting them into practice, and occasionally taking paths that no one has taken before. Creativity is needed in the way we find solutions. Sometimes you just have to take a left turn instead of a right. Risks should always be considered, but shouldn't slow things down too much.
What do you think makes a good team player?
Flexibility and the willingness to find solutions together. Being able to listen is also important.
What is important to you in developing your career?
I want to enjoy my work, feel passionate about what I do and work with great people. And I want positive change to come about from what I do.
"I want positive change to come about from what I do."
What comes to mind when you consider your professional future?
When private circumstances allow, I certainly want to go abroad again someday. Sweden is definitely at the top of the list, because I simply love the country. But other countries like Canada, for example, also come to mind. Regarding the sector I'm working in, it's important for me to keep identifying with the products. Whatever happens, I would like to keep my mind open to lots of things.
Which of your passions will be important in your professional career?
Inspiring people and making things happen. I've evolved from being in a more numbers-driven profession into a role that's about people. This is my thing.