With his passions being cooking, singing and, above all, dancing, Marco doesn't come across as your stereotypical data scientist. But for him, these pastimes help him reenergize his brain and come back to work with a fresh mind. That is very much needed leading his team and analyzing data to detect consumer behavior patterns at Penguin Random House (PRH). But as soon as the working day is done, you will find him doing a little commercial street jazz dance or hip hop.
What did you do before you joined Bertelsmann?
I worked at Skype as a senior data scientist for about five years, and I was working across different time zones with teams in Estonia and on the US West Coast. It's interesting to see that we now have a working environment that is very similar to the one I experienced at Skype some six years ago. Before joining Skype – and before data scientist became an official job title – I worked as a data miner, data analyst or strategic insight analyst in advertising and direct marketing for about ten years.
When and why did you decide to join Bertelsmann?
After I had been with Skype for five years, I felt ready to progress in my career and take on leadership. When I found out about the opportunity at Penguin Random House, I didn't hesitate and gave it a try as, beyond my passion for books, it was also a unique data science challenge. Plus, they were very supportive about me taking on the business leader role. Throughout the interview process I felt that the company's values and ethics really aligned with my own. I did not regret this step for a single minute.
Did you ever think you would one day have the job you have now?
Not really. I'm a very introverted person, I love trying to figure things out by looking at data. It seemed to me that managers had to be charismatic, savvy and commanding. But that's not me. The leaders I worked with never had to prepare for a meeting. They would just come in and own the room. I always thought that I will never have the confidence to do that. My happy place is where I can make sense of numbers, write everything down and then present my findings. What I didn't know was that I can be true to myself and still be a business leader. But I only realized that after joining Bertelsmann.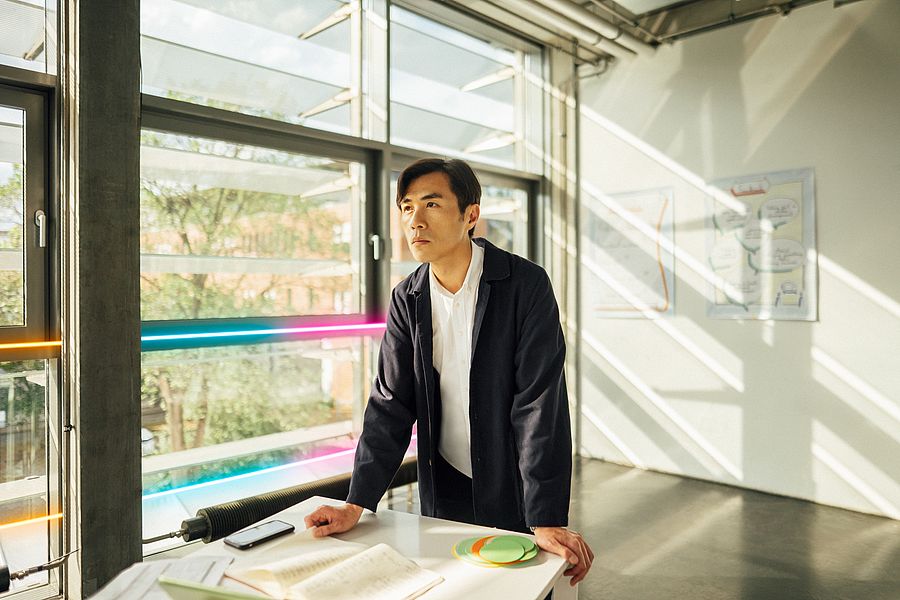 "What I didn't know was that I can be true to myself and still be a business leader. But I only realized that after joining Bertelsmann."
How would you describe your job to your grandmother?
My grandmother loved watching TV programs on health and medical research. I would tell her that my role is similar to that of a medical researcher. I use the very same techniques that a medical researcher would use to determine the impact of a certain medication on the human body. But I focus on the effects of books on human behavior.
What has been your greatest professional success?
The feedback that I get from my team and my colleagues and my confidence resulting from it in staying true to who I am. They acknowledge the fact that I foster an inclusive culture and have set up a very diverse team in terms of educational backgrounds, race and gender. Their acceptance has allowed me to realize that I can be who I am AND a leader.
What was the key to you discovering that, after all, you can do it?
I received tremendous support through a management and leadership program. There were amazing business mentors who showed me that, in order to be a leader, you need to understand who you really are and stay true to yourself. This really empowered me to succeed on my own terms and in my own way.
What is your motivation?
I am curious about all the mysteries in this world. My skills enable me to look at data and get to the bottom of things, so I can unlock those mysteries and that's a very exciting thing to do. Even looking at customer behavior has so much to offer – there are so many very interesting, very human stories behind it.
Knowing that I will be seeing my team first thing in the morning is another thing that really motivates me. Like everybody else I have my ups and downs, and when we get together online or in the office, we share what we are struggling with, and their openness as well as their ambition to really solve problems are very precious to me.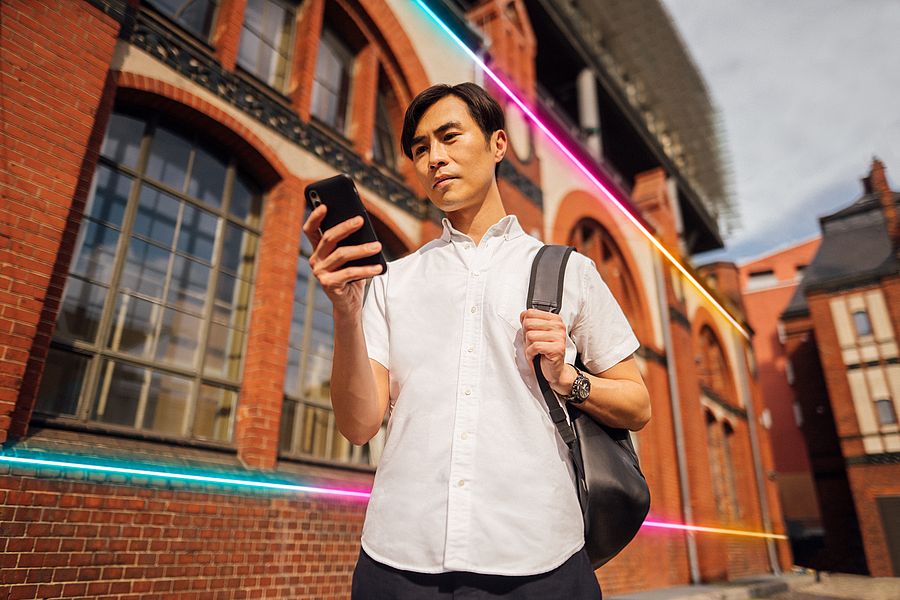 "My skills enable me to look at data and get to the bottom of things."
Entrepreneurship and creativity are the core values of Bertelsmann. What do they mean to you?
In my previous job, I remember a very reputable businessman saying that you need to keep your head in the sky while keeping your feet firmly on the ground. Entrepreneurship and creativity go hand in hand that way. I need to keep my head in the sky to be imaginative, to think outside of the box. But on the ground, you need to know what reality looks like and make sure your ideas work. And you need to gather the right people who will support you in making your visions become reality.
What makes a good leader?
Vulnerability, integrity, empathy and kindness. And applying these principles to everybody, no matter how senior or junior they are. Good leaders see strengths and weaknesses in themselves as much as they see it in others, and they are not afraid to admit when they are uncertain or doubtful about something. In short, people are good leaders when they are human beings, not superheroes.
Who or what inspires you?
There are three people who are very important to me as business and political leaders. One is Jacinda Ardern, the Prime Minister of my home country New Zealand. Another one is writer and researcher Brené Brown, and, finally, Michelle Obama. I listen to all their podcasts and YouTube video talks. They taught me the importance of durability. They showed me how to protect myself while showing my vulnerability and how I can hold on to my integrity. All three of them have something that I'm still learning – an absolute clarity in their communications, using very simple, yet powerful language to make their voices heard.
What is something people wouldn't assume about you?
The people I work with always say how calm I am despite our business being really turbulent. Well, I am not. I can be very anxious and doubt myself a lot. Especially when there's a new challenge, I have as many questions as everybody else. Sometimes it's quite hard as a business leader when people come to you with those issues that I don't really have a solution for. So, although they may see the Zen master in me, I am not quite so composed underneath the surface.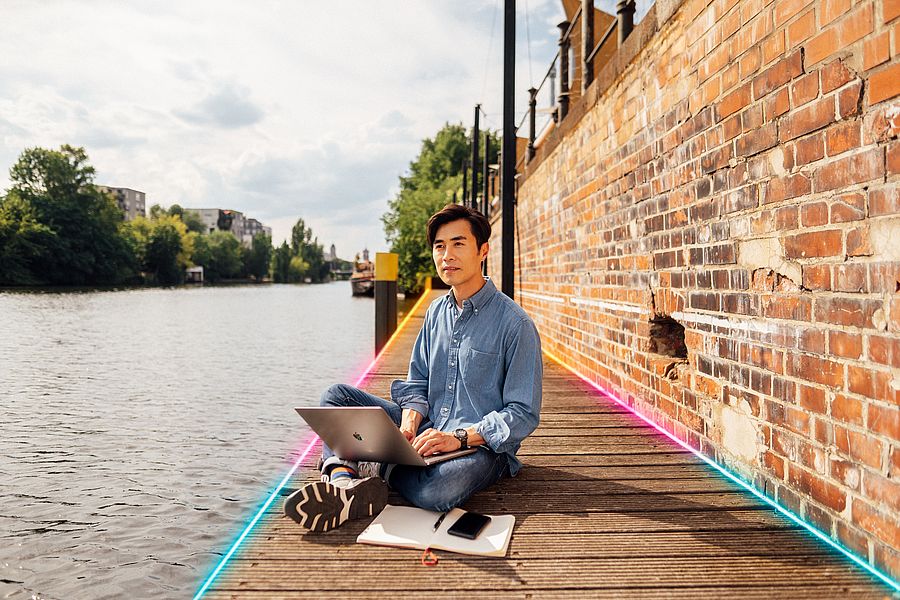 "Good leaders see strengths and weaknesses in themselves as much as they see it in others."
What matters to you as you create your own career?
It's of fundamental importance to stay up to date regarding data analysis, data science and AI and make sure that I know what is state-of-the-art. I also want to continuously educate myself beyond the technical side of things. We are humans trying to solve human problems, and that involves so many disciplines beyond maths or stats or engineering. I want to keep expanding my skills across these in order to progress in my career.
Which of your passions do or will play a major role in your career?
Working at Penguin Random House means working at the forefront of popular culture. We publish actors, pop stars, politicians and celebrity chefs. When I see that one of my favorite singers, songwriters or rock stars from ten, 20 years ago is publishing a book with us, I feel really proud. I love the world of entertainment, and I'd love to stay in this business for the rest of my career.
Which skills will be essential to you personally in the future and how are you planning to develop or expand them?
Having worked in data science for close to 20 years, I know that new things, new coding languages, new machine learning methods keep coming up, and I must stay on the ball to understand the innovations' relevance to our business. Then, very importantly, my focus will be on visual communication. I would love to become a master of powerful and colorful visualizations to get complex ideas across in a way that people will easily understand.