Flexible working hours mean Céline can work when she's at her best. This is usually very early in the morning and late in the evening. As Country Lead – Managing Director of Riverty in Switzerland, she heads a team of around 60 staff. Céline is also flexible when working outside the office, and likes a view of nature. But she most prefers working in the office, because she likes being around people.
What did you do before you joined Bertelsmann?
After high school graduation and a stay in Spain to learn the language, I wanted to earn money to fund a three-month dream trip to Southeast Asia, while also gaining work experience for my future legal studies. A job for working students was advertised at Riverty, at that time still called Arvato Financial Solutions. So I applied – and have stayed ever since.
Have you been able to apply things you learnt in your studies to your job?
Absolutely. Debt collection is based on laws, and if pre-court collection is unsuccessful, claims sometimes have to be enforced in court. In Switzerland, court enforcement can be carried out by staff from Riverty. This is how I came to represent my company in court already during my studies. I was then able to apply things I learnt from studying and take on responsibility within the first few years.
Was it evident from the start that you would be staying with Riverty?
No. Initially, I thought the job was just a nice fit to my studies. I then gradually gained more and more experience and got insights into different areas. After being given increasingly more responsibility, I soon wanted to stay. Fortunately, a vacancy was available for me at the time.
How would you describe your job to your grandmother?
I would tell her that I am responsible for the Swiss unit of Riverty. This involves keeping in contact with customers, tracking market developments, being responsible for products and services in Switzerland, and being in daily contact with consumers. Ultimately, I help consumers regain their financial self-determination so they can live their best possible financial lives.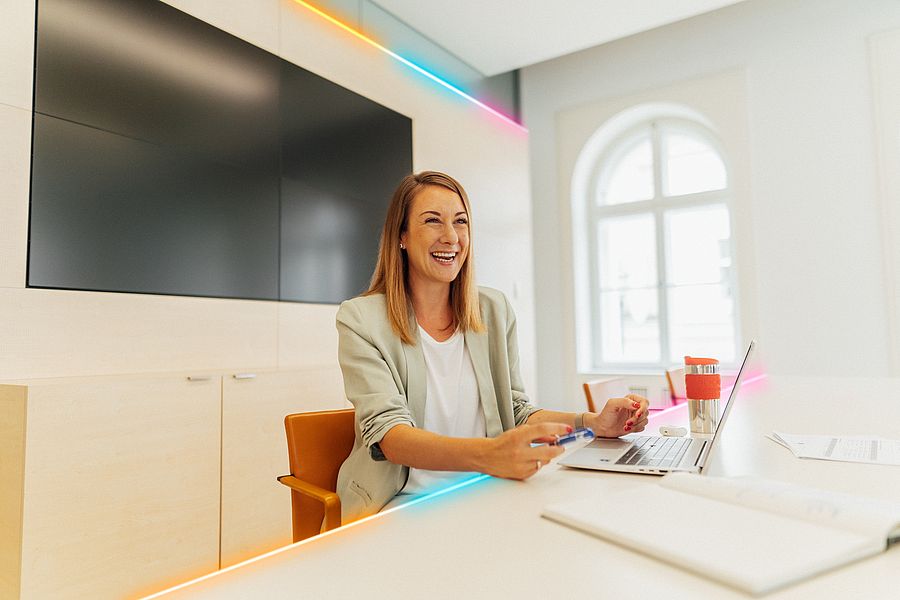 "I have a broad range of tasks, and a lot of creative freedom to perform them."
What makes your professional life exciting?
That no two days are the same. I have a broad range of tasks, and a lot of creative freedom to perform them – whether this concerns meeting the needs of the market or driving our business forward. By being active in local markets as well as in international environments, I also get to work with a lot of different people. Last but not least, the responsibility I have also brings excitement to my job.
What has been your biggest career achievement?
2021 was a very successful year for me, personally and professionally. At the age of 32, I took over responsibility for the Swiss business of Riverty while also completing my EMBA at the University of St. Gallen (HSG).
What is your motivation?
The joy and fun of the work and being able to put forward my own ideas and have an impact on things. And of course, also the fact that my team and I are able to contribute to the company's success.
Entrepreneurship and creativity are the core values of Bertelsmann. What do they mean to you?
For me, creativity means contributing ideas and being able to participate in achieving common goals. I understand entrepreneurship as taking real responsibility, being committed and acting with a view to the future. In doing so, you might take risks or make mistakes that you learn from. Entrepreneurship requires the courage to keep going and to be committed to your goals.
What makes a good leader?
Good managers care about people. They especially possess empathy and the ability to motivate team members, working with them to achieve their goals. I also think it's important to be a role model, inspiring people to pursue and implement their own ideas.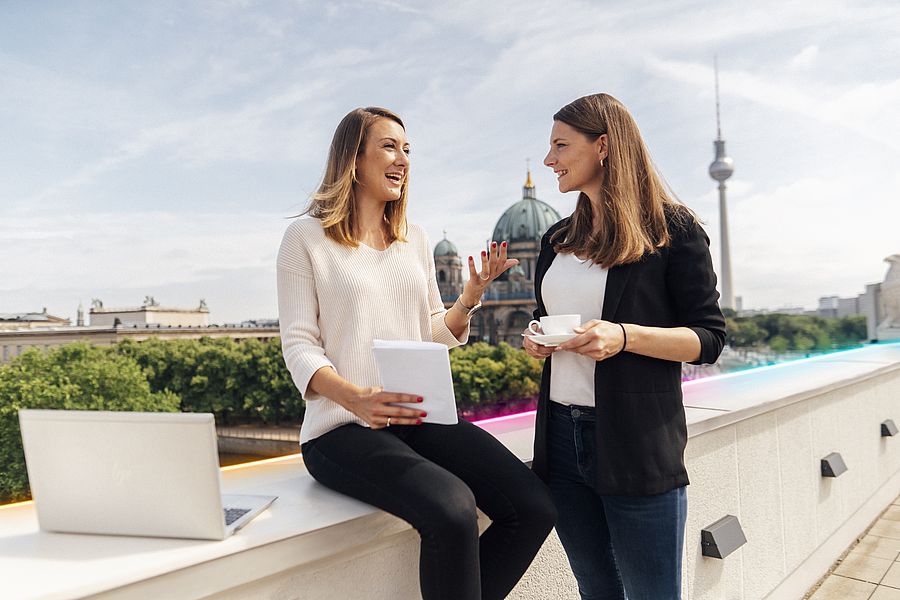 "I understand entrepreneurship as taking real responsibility, being committed and acting with a view to the future."
What makes a company truly responsible?
A company acts responsibly when it puts people – whether employees, customers or consumers – first, takes responsibility for them and acts according to transparent values. A company should also be socially and ecologically committed and act sustainably.
What do you like doing outside your work?
I like spending time with friends and family and I love traveling, discovering foreign countries, cultures and the local people. I also really enjoy being out in nature, whether it's skiing in the winter or hiking in the summer.
You have already achieved a lot at a young age. What matters to you as you create your own career?
It's important to me to be committed to what I do and to have fun doing it. I want to sit in the car in the morning and sing along to the song they play on the radio, even if it's still only 5:30 am. I want the opportunity to learn every day and to develop professionally and personally, not to stagnate.
Which of your passions do or will play a major role in your career?
My passion as a manager. I really enjoy working with people and helping them develop. That will always be a big part of my career.
"I really enjoy working with people and helping them develop."
What skills will be essential to you personally in the future and how are you planning to develop or expand them?
In a rapidly changing world, what matters most is the ability to quickly adapt to new situations and to be flexible in the face of change. I would like to develop these skills by remaining open-minded and enthusiastic and by sharing this with others.