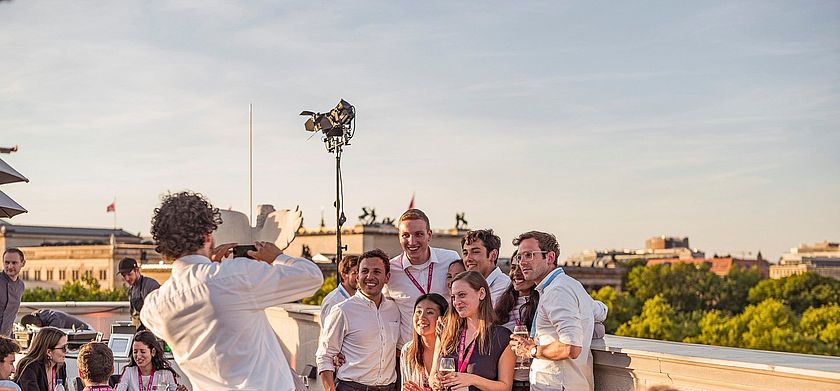 TMB Community
Become part of a unique international network.
Establishing a long-term relationship with Bertelsmann and its people – this is what the TMB Community is all about. There are various possibilities to keep in touch with the company and other TMB Alumni, for example through regular events and a dedicated, closed LinkedIn Group.
As a member of the TMB Community, you…
Will be invited to join the TMB evening event every year.
Will profit from an international network, which already includes more than 700 outstanding members.
Are invited to attend the annual TMB Alumni Meeting.
Are given the opportunity to meet other members at worldwide Alumni Hubs in cities close to where you live.
Will be the first to know about exciting job opportunities and other news related to Bertelsmann.
Once a year, TMB Alumni from all over the world get together for the TMB Alumni Meeting in Berlin. Within the course of this evening event you will be able to make new contacts as well as reconnect with participants and workshop leaders from your TMB cohort.
An exciting keynote speech, interesting conversations and an unforgettable dinner party keep our alumni coming back to the yearly TMB Alumni Meeting. Additionally, we invite a handful of TMB Alumni onto the stage to pitch the entrepreneurial projects they've been working on. Alumni use this as a chance to build new partnerships, gain "word of mouth" traction or simply to get feedback on their business plan.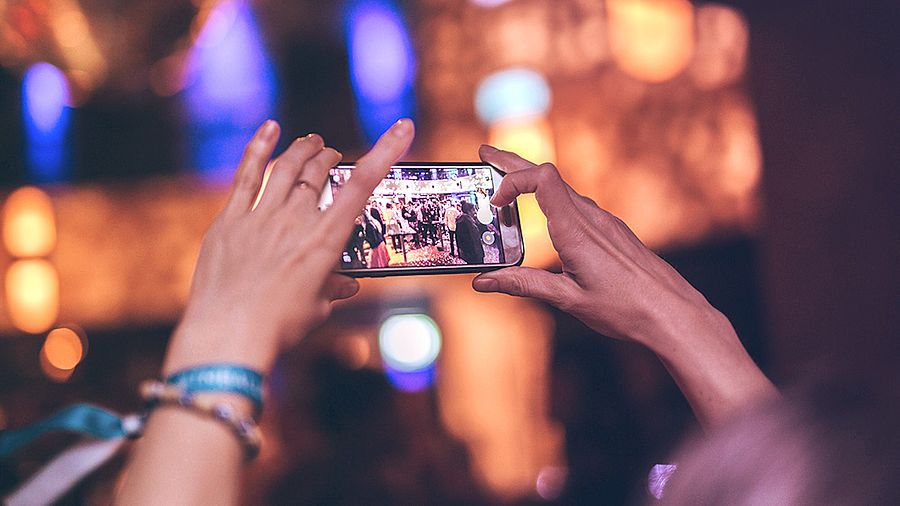 Another opportunity to stay in touch with other TMB Alumni is through our global meet-ups, the TMB Alumni Hubs. At these more intimate Alumni Hubs, you can get to know TMB Community members who are living or working close to you. These get-togethers aim to maintain the TMB network on a local level – whether in Paris or Silicon Valley! We generally encourage TMB Alumni to bring a friend to this dinner. Thus, the TMB Community is continually being extended!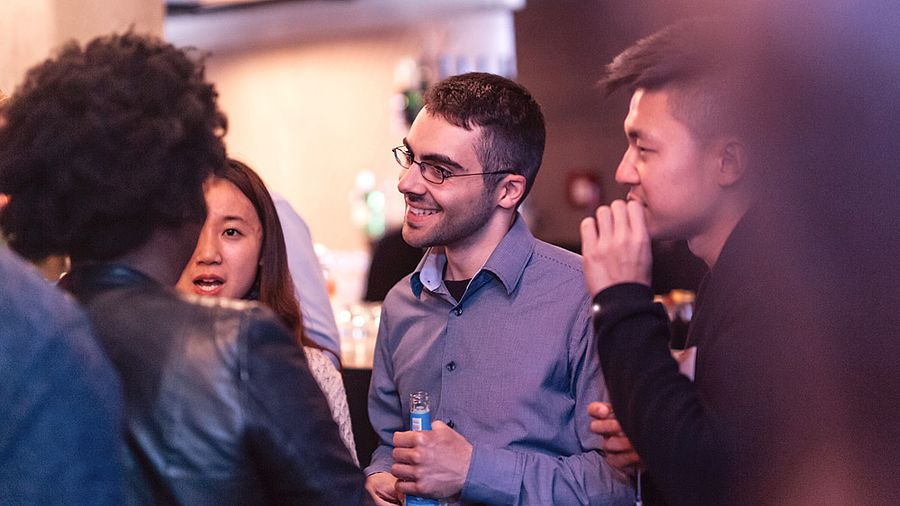 The TMB Community allows you to connect with many former TMB participants who have pursued extraordinary successful careers, whether at Bertelsmann directly, at another successful company or by starting their own venture. Through this unique network, you can get in contact with internationally renowned companies and start-ups. If you are interested in taking up a job at Bertelsmann, your membership in the TMB Community helps you enter the company by giving you access to relevant information on vacant positions as well as personalized introductions to the respective hiring managers.