Become Part of the Student Challenge Program
Our Intern Retention Program
Every year a pool of approximately 20 outstanding students with previous Bertelsmann experience is nominated by the management upon particular criteria for the Student Challenge program.

The candidates are part of the Student Challenge community, participate in a number of events and regularly receive relevant information about Bertelsmann.

Being part of Student Challenge is an opportunity for the intern and for Bertelsmann to build a relationship and maintain the contact until graduation and beyond.

Members of Student Challenge are considered potential candidates for top entry-level positions in the Corporate Center and the divisions.

The program ends at the same point as the participant's academic career.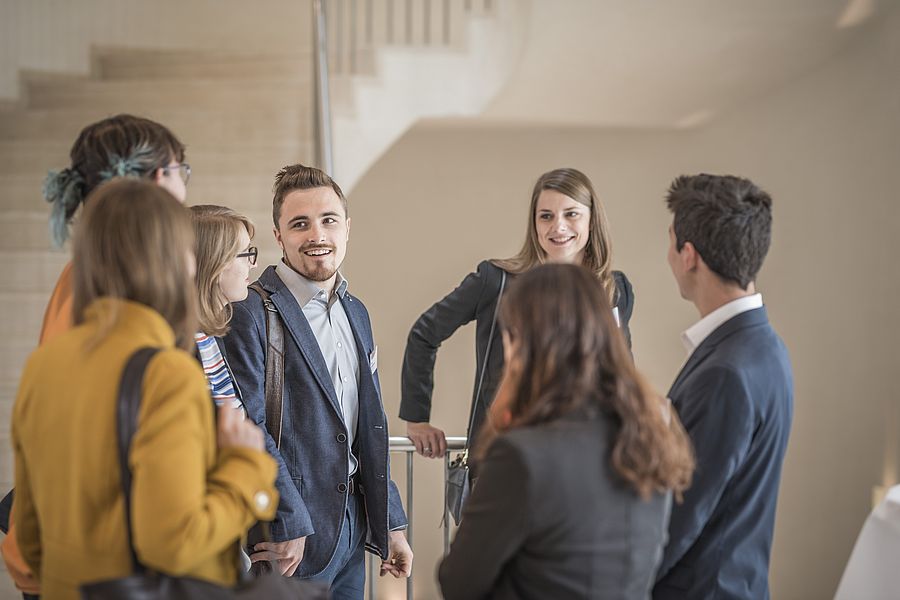 Student Challenge Selection Criteria

Teamplayer

Builds social network, is highly regarded among colleagues, superiors and subordinates while establishing him-/herself in a leading position in own peer group.

Leadership Qualities

Ability to merge individuals into a team and facilitate productivity from that team; fosters potential in team members; he/she is proactive and inspires others.

Solid Education

Excellent performance in chosen discipline, among the top 5% of fellow students. Ability to work in an international setting with a high level of flexibility.

Goal oriented and creative

Able to prioritize, structures work process accordingly and makes pragmatic decisions when necessary; allows self and others to think outside the box.

Passion for Media

CV demonstrates passion for media, communications, technology …

Communication Skills

Articulates clearly, remains focused and structured in order to achieve goals while at the same time highly empathetic, likeable and well respected.

Internationality

Practical work experience on an international level (i.e. internship abroad) and / or study abroad (Bachelor- and/or Master course, etc.).
The intern is widely recognized for his/her excellent professional performance and outstanding interpersonal skills.

Upon completion of the internship, both supervisor and intern agree that they would like to see the intern join Bertelsmann after completing his or her studies.

The supervisor or the intern contact Corporate Management Development for a Student Challenge Evaluation Form. The supervisor completes the form and sends it back to Corporate Management Development. The intern submits his/her CV. If the information provided on the form and the CV qualify the intern for the program, he/she will be invited to an interview with one or two colleagues.

Corporate Management Development accepts or rejects the candidate and offers feedback to the applicant and his/her supervisor.
If you want to learn more about Student Challenge, please feel free to contact Steffi Heldberg (s.heldberg@bertelsmann.de) from our Corporate Management Development Team.